Some conservatives promote messages and memes suggesting the seriousness of the outbreak is a Democratic invention.
Rene Artman, chairwoman of the St. Louis County Republican Central Committee, posted a meme on Facebook that said: "I have a cure for the coronavirus … just mention canceling the 2020 presidential election until 2024 … see how fast it disappears … LMAO!!!!!!"
University of Missouri political scientist Peverill Squire said the statements and reactions by Republicans are more about politics than medical concerns or legalities.
"It is an argument that may go over well in some conservative or libertarian circles, but I doubt that it would find much support in the courts. During emergencies, judges are usually reluctant to constrain actions that elected officials may take in response, particularly when, as in this case, such actions appear to be sound public policy," Squire said.
'The business of life'
In the Missouri Senate, conservative members are echoing Parson's mantra that fighting the disease is a matter of personal responsibility and not government intervention.
While other governors have ordered residents to shelter in place, Parson has limited group gatherings to 10 or fewer people.
Sen. Andrew Koenig, R-Manchester, said he thinks encouraging people to stay home is a better approach than punishing them if they violate those orders.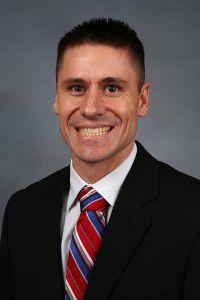 "I don't think we should be out ticketing people for being out," he said. "I do have some constitutional concerns with basically forcing people and threatening to throw people in jail."